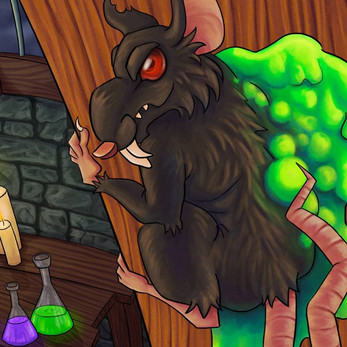 This was our senior capstone project for my degree at the University of Utah. We had a team of 20 students and had about 8 months to complete the game.
Project R.A.T, as we called it, is a short puzzle platformer where you play as a genetically modified rat who can swing, grapple, and drip to solve the puzzles in his way to escape from the lab he is captive in.
Throughout the project, I had a variety of roles to fill on the team.
I was primarily focused on helping the team meet goals. So, I would start our standup meetings and go over with the team on where we stood with art assets, scripts, new mechanics and their implementation into the game. I also collected minutes and notes on where we stood in our progress on the game.
I also contributed to our level design. Our process was to get the level design team in front of a whiteboard and to plan out the levels that way. In the end most of them ended up scrapped, but we ended up with a rather nice looking final product in the one that didn't. I was super proud of our art team.
My final duty when we were nearer to completion on the game, was to help the team find and crush bugs. I really had a diverse set of responsibilities for the team. In this final sprint I had to find bugs, write some scripts, and resolve the broken pieces of our game.
We all worked hard on this project, and the reception was very generous. You can find it on steam and itch.io.